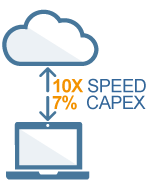 CRENGER is out-of-the-box digital infrastructure for engineering companies to jump-start business transformation into ecosystem of clients, suppliers and employees. Current version is tailored to water treatment & desalination.

CRENGER digitizes and automates the capital project - plant lifecycle: bidding, engineering, detail design, procurement, construction, commissioning, and operation & maintenance. It makes the projects accessible for B2B eAdvertising and eCommerce.

It takes only 40 workhours to prepare the FEED package (>300MB), time schedule, technical and commercial offers for projects over $USA 100 million.

It takes no time to issue RFQs and prepare all purchase packages and orders.
Quick Tour

Download one-page pitch

© copyright crenger.com